Hi, I'm Jordan A. Rothacker and this is the website of my publishing news
Here you will find from the tabs above, scans of my early magazine journalism (mostly travel writing and health/nutrition articles), links to my literary essays and reviews, connections to published fiction and poetry, and upcoming news about future works in line to be published. There is also a blog, "Work and Days," that I update so rarely that it could barely be considered a blog. I recently finished a PhD at the University of Georgia in the department of Comparative Literature successfully defending my dissertation, "On Cultural Guerrilla Warfare: The Artist and Activism" in which I focus on three case studies of artists in relation to their respective states: William T. Vollmann in the U.S., Ai Weiwei in China, and Pussy Riot in Russia. If for some reason you need to contact me, you can do so at jordan@jordanrothacker.com.
A selection of my forthcoming book, My Shadow Book by Maawaam (Spaceboy Books, 2017), was published at Heavy Feather Review in June 2017. Take a peek into the book and begin to ask the question, Who Is MAAWAAM? You can learn more at the Spaceboy site. Here is the front and back covers!!! I'm pretty excited to share this weird wonderful book with the world.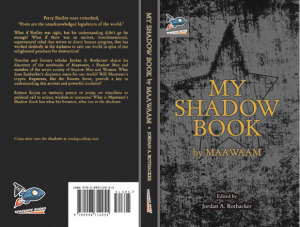 Last year saw the publication of my first full-length novel, And Wind Will Wash Away (Deeds, 2016). My wind book was completed ten years ago after three years of research and writing (recently I had the strange pleasure of revising my younger self). It is the actual reason I initially came to Georgia to do a MA in Religion at the University of Georgia (my MA thesis consists of two chapters of the novel and then annotations on those chapters). AWWWA is a religious novel in the spirit of Dostoevsky and involves a police detective investigating a mystery through the religious underbelly of Atlanta in 2003 complete with sacred prostitution, goddess worshippers, and Aztec revival cults.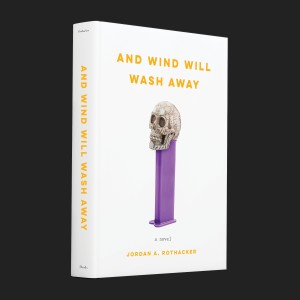 Reviews of the book:
Interviews about the book:
Summer of 2015 saw my first published book of fiction from Black Hill Press. BHP is a wonderful small press out of Los Angeles that only does novellas. I call, The Pit, and No Other Stories, a micro-epic since it is brief but scales big across time, geographies, voices, and style. The cover art is by renowned illustrator Sam Pash and I couldn't be happier with his work. It is a super fun read–my wife loved it, and that's all I need to know–and it is only $12, so get yourself one!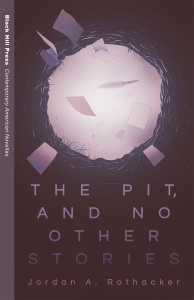 Reviews: